I took photos of 6 day new baby Finley. She was so precious and has three older siblings that love her to pieces. Love this photo on their parents bed with all their feet!
Toward the end we finally got her to sleep with my white noise app on my phone. iPhone for the win!
Sweet moment with the parents and their new baby girl.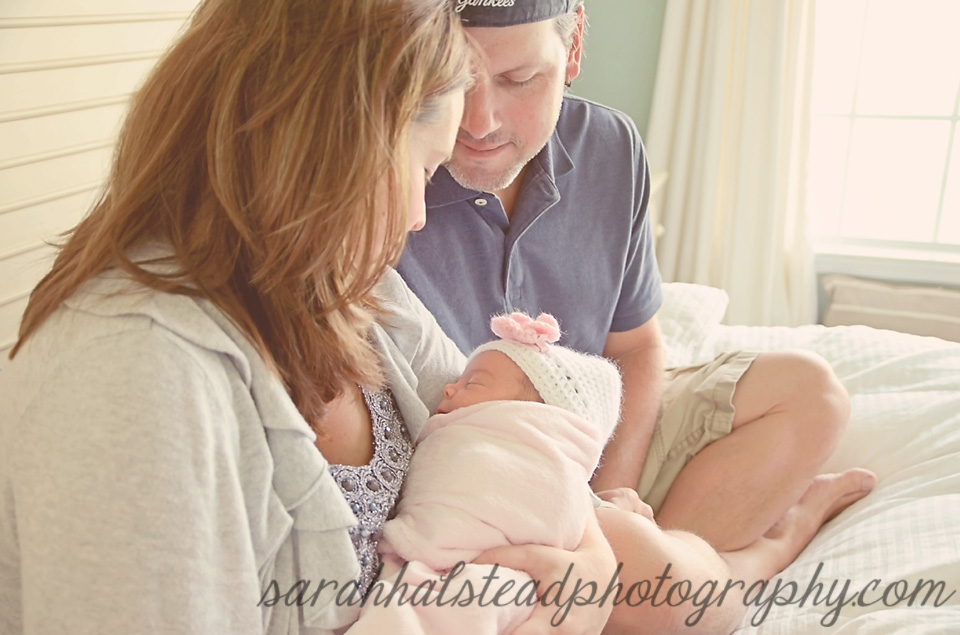 So precious!! She really loved been wrapped up in a ball.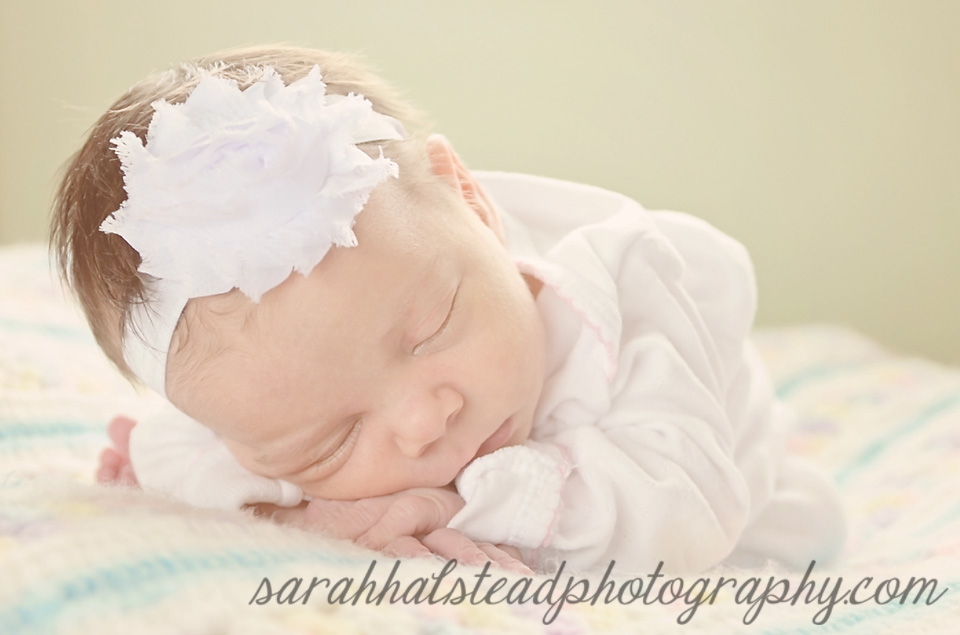 ________________________________________________________________________________________________________________________________
I want to introduce you to my newest sponsor Tricia. She is so sweet and always helpful! I love her jewelry. I have a few pieces that I wear all the time and get compliments on them!
Tell me about yourself, family, blog/shop, interest, hobbies, etc.
I'm Tricia and I blog at Mama Marchand's Nest. Mama to our daughter, N, and witty wife to the hubs, I write honestly about mamahood, marriage, faith, fashion, health, and a little bit of just about everything else. Lifestyle blog? Yes, that's me! Come join me while I navigate this life as a woman with many passions including jewelry making, baking, organizing, chair, and blogging, of course. My Etsy shop, Mama's Nest Designs, is filled with new & upcycled handcrafted jewelry and every piece is made with love.
You can follow Tricia on:
Anything Special you want me to promote for you?
Continue to promote my shop grand reopening this month and my Facebook fans can get a discount if they like my page.
What are you really passionate about? Family, Faith, Photography, etc…
My faith, spending quality time with my little family, learning how to be a balanced stay at home mama (since it's a new role I have!), getting back to writing for ME on my blog, and getting healthy!
Coupon Code
"NAPTIME" for 20% off, expires at the end of the month
Giveaway Time
A custom mama bird necklace in either silver or antique gold with up to 4 swarvoski birthstone beads.
Also Linking Up With…
'); // ]]>