If you saw my post last week you saw that I opened an Etsy shop to sell my infinity scarves and cowls. Right now I don't have stock I am just doing custom/made to order. I did get Kenny's step-sister to model some for me to add photos to my shop.
This one is made with regular yarn selling for $14 plus $2.00 shipping.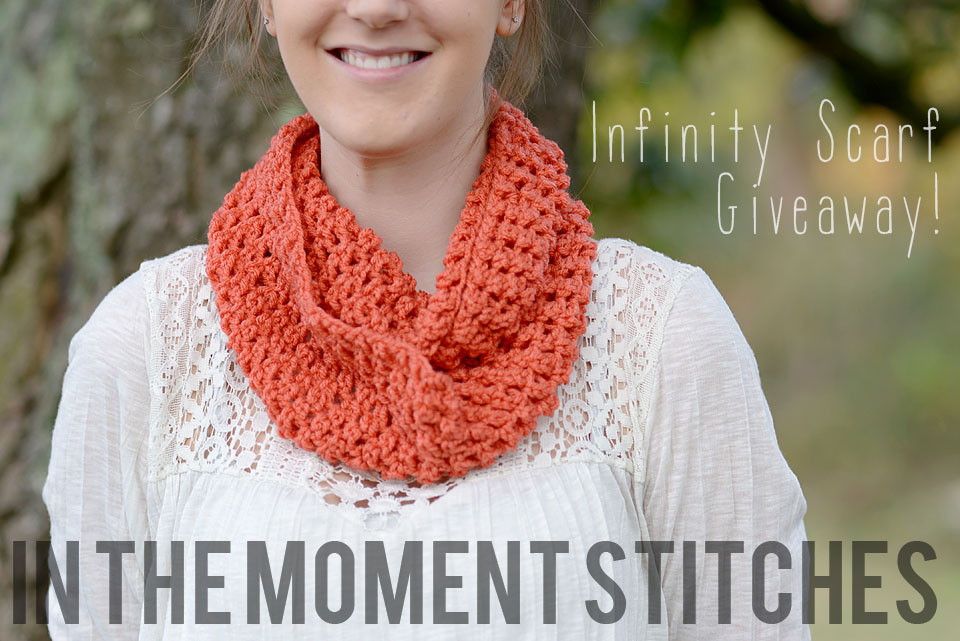 This one is made out of REALLY soft and bulky yarn, which cost a little more and is a little harder to work with so it is $16 plus $2 shipping.
Really I can make any of the colors and yarn into an infinity scarf, cowl or regular scarf. So if you want something special just email me and we can work something out.
COUPON CODE
If you would like to buy something now use coupon code "20off" for 20% off in my shop!
GIVEAWAY!
You can also enter to win one below!